Expert Design & Customized Products
A LOCAL COMPANY THAT PUTS YOUR PROJECT FIRST.


THAT'S OUR GUARANTEE.

LEADING DESIGNERS IN THE MINOT AREA
At Souris River Designs we have embraced technology to allow our company to flourish in the heartland of America. Our designs are world class, and sunroom jobs put us a step ahead of the other guys. Now is the time to see why so many have trusted our company with their project in and around Minot, ND. From 3D renderings for your full kitchen or bath remodels, the team at Souris River Designs cannot wait to get started.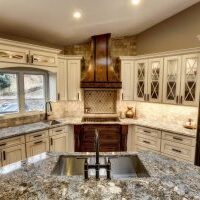 KITCHEN & BATHROOM
Bring beauty into your home's most functional spaces with out complete kitchen & bathroom remodeling.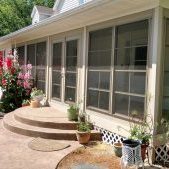 SUNROOMS
Brighten up your home with a new sunroom! We offer a complete selection of services & construction.
QUALITY & DESIGN: ABOUT SOURIS RIVER DESIGNS
3D Rendering is a skill that is normally reserved for the bigger cities, but we have
found a niche here in Minot, and have loved working with our great clients.
Our in-house design staff can create the space that you have in your mind on the screen.
With over 30 years in the industry, we cannot wait to create your next dream space in your home, all with the work of Souris River Designs.
More Than 30 Years In Business
Commitment to Customer Service
Although we are based right here in downtown Minot, ND, our service area stretches further beyond that. We are currently proud to serve as far north as Westhope, stretching all the way to the east to Rugby, to the west to Williston and as far south as Garrison. No matter where you live, the team at Souris River Designs will be able to get your design that you have always wanted. Call us today!
Are you in the market for a bathroom or kitchen remodel, maybe a new sunroom? We can design it for you. Well luckily for you the team here at Souris River Designs is here for you. Call or click today for a quote, and see what our team of leading designers can do for you and your space!